[ Grand Prix ]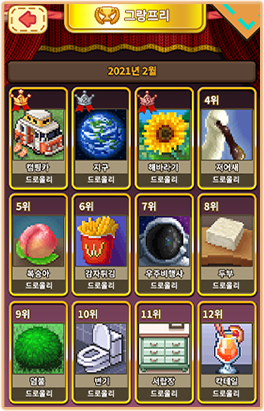 At the Grand Prix, you can only see the selected picture among the stage paintings produced by users.
Touch the picture to view the stage details.

Show Frame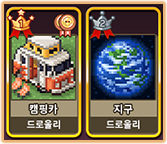 The Grand Prix selected stage shows the number of medals won based on the play result.
If you did not play or did not meet the medal winning conditions, the medal will not be displayed.

Show Stage Images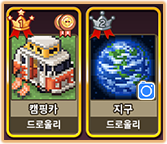 For stages created by modifying a picture, a camera icon is displayed in the stage image.

Grand Prix Selection & Rewards
The Grand Prix will be ranked by aggregating the number of Likes from the 1st to the end of each month.
Grand Prix rewards are paid differently based on rankings from 1st to 12th, and will be mailed on the 1st of every month.
The stage which has been selected for Grand Prix can be played to win medals and rewards according to the number of medals.
The medals won can be used to open chapters on the Normal stage.

[Stage Details ]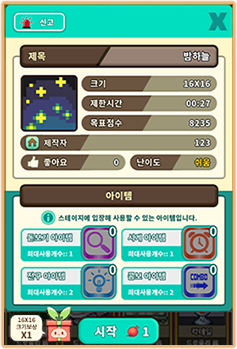 Touch Start button to play the stage.
Red wool is consumed when playing.
The stages was selected for the Grand Prix cannot be reported or got Like.

[Creators Gallery ]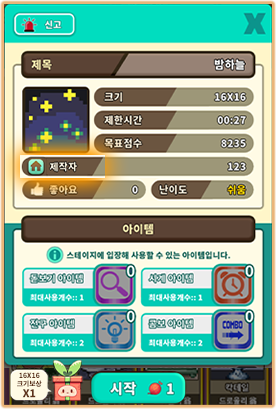 In the stage details, you can navigate to the creator's gallery.

Creators Gallery List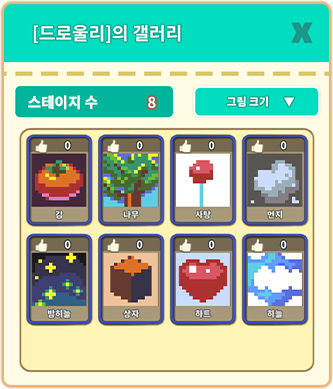 In the Creators Gallery, you can see at a glance the stage that Creator made.
Touch the stage to see the details of the stage details.

Here can be checked the number of stage made by the creator.
In a gallery can be sorted as follows:
Latest / Like / Difficulty / Size

Show Frame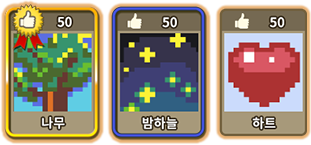 The stages selected for the Grand Prix are shown a golden border and a medal.
The current season's pictures are shown in blue borders, the previous season's pictures do not have border markings.