[ Connect yarns Cancel ]
Connect the part you want.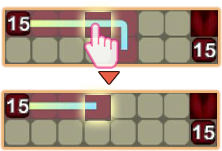 Touch the part you want to reconnect among the connected paths.
You can reconnect the touched part.
Connect again from the beginning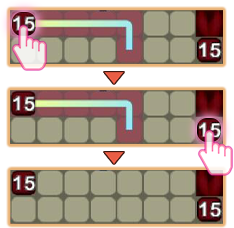 If you touch the button being connected again or touch another button, the link you have connected so far will be canceled.